Vertical lines of different thickness are added to the feature key shape.

The thickness is 1-5 pixels.
It is drawn at the center of the feature.
Exons, introns etc. If it is divided by Join, it will be drawn at the center of each join

With the codon substitution function, in addition to all CDS batch processing, the function to process only the specified CDS has been added.
A bug that caused an error when loading a fasta file or a genbank file without CDS in the reference genome and executing homology search has been fixed.
Fixed a bug in which primers were designed with primers that span the circular genome (N, 1), primers designed for amplification of sequences spanning N, 1 were designed.

The designed primer itself had no problem.
There was a bug in the position setting of the design result.

Fixed a bug in which the feature is not displayed when the condition that is Plasmid Map is satisfied.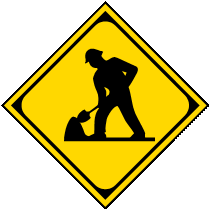 This site is currently under construction. The old site is still open.
Mutation search function was added. Execute with current data and reference data.

Select reference array in Genome Analysis menu → Compare → Mutation Search. 
Homology search (blastp) is executed on the reference sequence using the CDS of the current data as a query.
Bidirectionality is checked.
Alignment is performed with nucleic acid sequence of CDS of top hit. Mutation points are searched.
The result is displayed.
Click the result to jump to the target position.
As a search range, you can choose to distinguish CDS and Inter genic region.